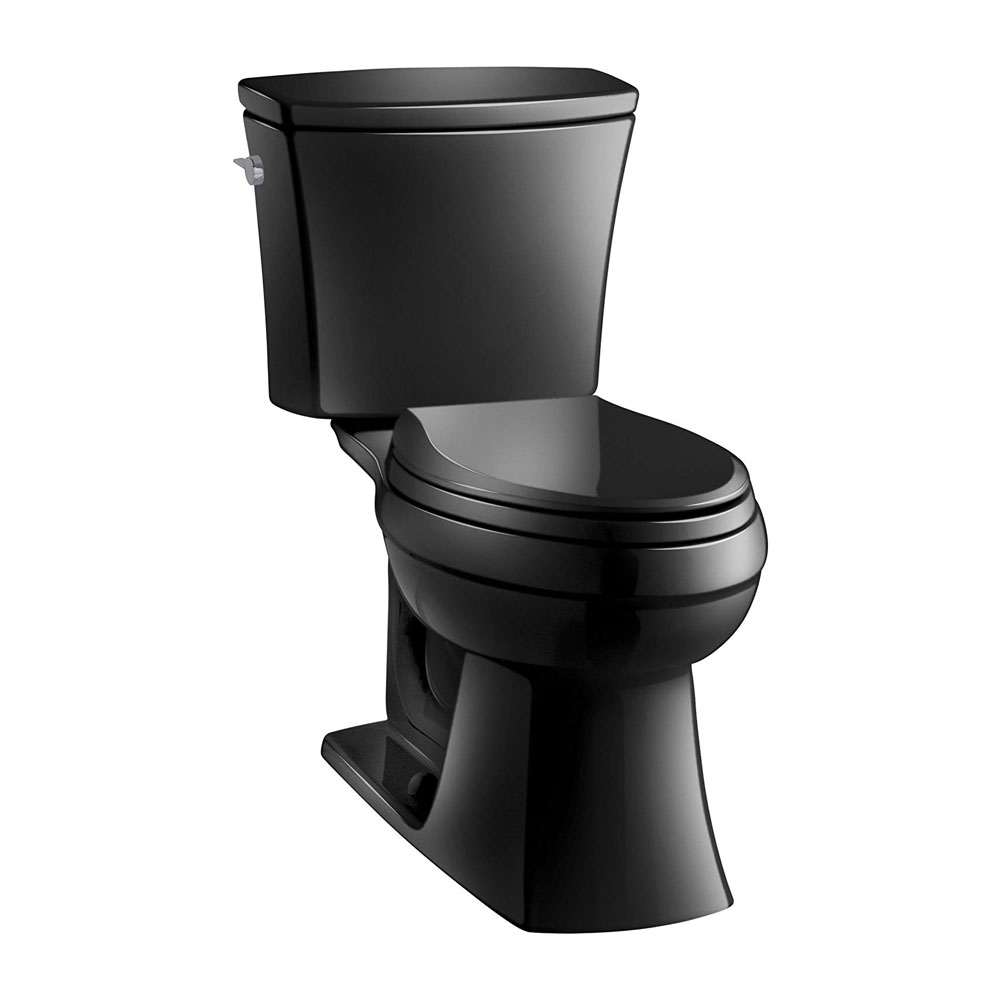 KOHLER K-3755-7 Kelston Comfort Height 2-Piece Toilet with 1
MPN:
650531907943
BRAND: KOHLER COMPANY (CHINA)
| Product SKU: K-3755-7
Description
KOHLER K-3755-7 Kelston Comfort Height 2-Piece Toilet with 1
Kohler Kelston Comfort Height 2-Piece Toilet with 1.28 gpf and Elongated Bowl Black Black
SKU: K-3755-7


30 In. L x 16-3/4 In. W x 30-1/2 In. H
12 In. rough-in
Comfort Height bowl is equivalent to chair-height seating, offering exceptional comfort
Meets strict flushing performance guidelines established by the EPA (Environmental Protection Agency) WaterSense program
WaterSense labeled toilets use at least 20% less water than standard 1.6-gallon toilets
br>

The Kelston Comfort Height 1.28 toilet with Class Five® technology is engineered to provide significant water savings in residential and commercial settings. Its flapperless tower design ensures consistent, reliable performance with no tank run-ons. As part of the Kelston ensemble, the clean, transitional aesthetic and Comfort Height bowl offer KOHLER styling and added comfort, and our exclusive Drylock? system saves valuable installation time.
Two-piece toilet.
Elongated bowl offers added room and comfort.
Comfort Height® feature offers chair-height seating that makes sitting down and standing up easier for most adults.
1.28 gallons per flush (gpf).
Standard left-hand trip lever included.
Combination consists of the K-4306 bowl and the K-4469 tank.
Coordinates with other products in the Kelston collection.
Water Conservation & Rebates
WaterSense® toilets meet strict EPA flushing guidelines, including using at least 20 percent less water than 1.6-gallon toilets.
Eligible for consumer rebates in some municipalities.
Prop. 65 Warning: This product contains one or more chemicals known to the state of California to cause cancer, birth defects, or other reproductive harm.
Herbicides and Pesticides are only available to buy online pick up in store in the State of California